MeliBug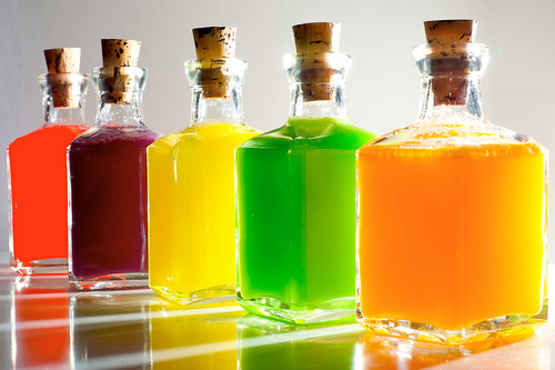 My sister sent me a link to a website where they made skittle-infused vodka! i had to post this! i'm gonna try it real soon!
180

ml vodka

60

piece of skittles candies (of a single color)
Seperate all the skittles by color.
Mix approximately 60 skittles to 180 mL of vodka into empty water bottles and shake vigorously.
Leave overnight.
Strain the skittle vodka (use a chinois or coffer filter or something similar) making sure all the white residue is removed.
Pour vodka into container, jar, or bottle and chill.