Skillet Chicken Parmigiana
Juenessa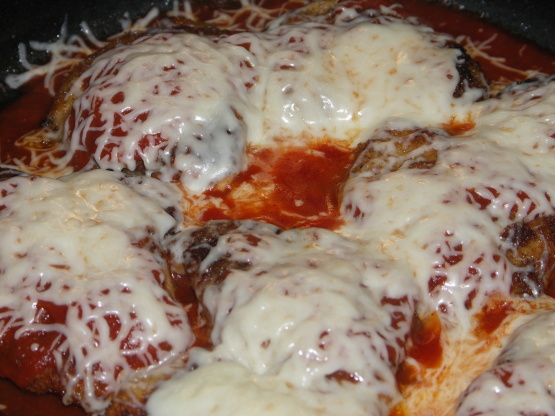 Great with a tossed green salad and French bread.
Flatten each chicken breast half to 1/4 inch thickness between sheets of plastic wrap or waxed paper.
Mix bread crumbs and Parmesan cheese. Dip chicken into egg, then coat with bread crumb mixture.
Heat oil in 12 inch skillet over medium heat. Cook chicken in oil 10 to 15 minutes, turning once, until no longer pink in center.
Pour spaghetti sauce around chicken in skillet; heat until hot. Sprinkle mozzarella cheese over chicken.