Simple Southwest Ranch Coleslaw
Boomette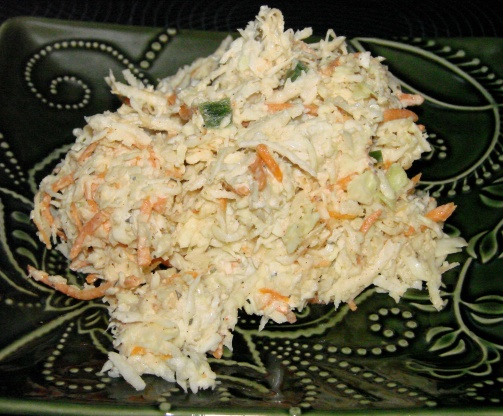 I invented this recipe when I bought a bottle of ranch dressing by accident. =] My dressing was "peppercorn ranch" so I didn't use any pepper, and the dressing has plenty of salt for my taste, but season as you'd like. Cooking time is refrigeration time.
Combine all ingredients.
Refrigerate for at least a few hours before serving to let flavors blend.