Simple Marinade and Rub for Fish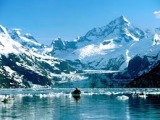 This Mediterranean marinade couldn't get any easier. I created it for the Zaar World Tour 6, in honor of our team, Zee Zany Zesty Cookz. (Cute, huh?) I personally think this marinade works best on a firm, white fish, ie. swordfish, etc... The capers and lemon, added while cooking the fish, complement each other so very well. I hope you enjoy! *Note - the amounts work well for about 6 fish filets. I haven't included the fish in the recipe, but did include instructions for how to cook your fish.*
Directions
Sprinkle your fish with salt and pepper, to taste.
Place your fish in a bowl, or large ziplock bag, along with the wine, rosemary leaves and garlic. Marinate the fish for at least 1 hour.
Drain the fish, reserving the marinade.
Brush the skillet with some olive oil and heat it to med. to med. high.
Sprinkle and rub the fish with a dusting of breadcrumbs before cooking the fish on the stovetop.
Cook fish on both sides, while basting with reserved marinade. Cook until the fish flakes easily with a fork (about 10-15 minute depending on your heat).
Whisk the rest of the oil with the lemon juice and capers, then pour over the fish and cook for a few more minutes.
Reviews
Most Helpful
I like that this was indeed very simple to do and resulted in a very flavorful fish! I used Basa and made some of it into fish tacos! Thank you LIfeisGood! We loved this! Made for zwt6 by an Unruly Under the Influence.

This is SO GOOD! We thoroughly enjoyed each component of this recipe. I particularly love the capers and lemon, as they start off each bite with a salty, tangy flavor and then they mellow and allow the fish to shine through. I used sockeye salmon (what I had on hand) and baked my fish in the oven for 20 minutes at 350°. Thanks for creating such a flavorful & simple recipe, LIG! Made & enjoyed for ZWT-6 Team Xtra Hot Dishes.