Always on the lookout for a nice light and delicate tempura.
1 egg yolk, beaten
1 1⁄2 cups ice water or 1 1⁄2 cups very cold club soda
1 cup all-purpose flour or 1 cup rice flour
1 1⁄2 lbs large shrimp, peeled
Directions
Heat 3-4 inches of oil in a deep, heavy pot over high heat to a temperature of 375 degrees F. (be sure to use a deep, heavy pot so there is plenty of room for the oil to bubble up - the pot should be no more than half full.).
Combine the egg yolk, water and flour in a mixing bowl, stirring just to combine - a few lumps are okay.
Butterfly the shrimp by cutting them almost all the way though along their backs.
Dredge the shrimp one at a time lightly in additional flour, dip in the batter, and drop carefully into the hot oil.
Don't add more than 5 or 6 at a time, and be careful to keep the temperature as close to 375 degrees as possible.
Cook until golden brown on all sides, turning in necessary, and transfer to a wire rack or paper towels to drain. Serve immediately.
Reviews
Most Helpful
I tweaked the recipe. I used a mixture of flour and cornflour plus salt. and I sprayed the battered prawns (shrimp) with oil and baked them in a 200 deg C (400 deg F) oven. I used jumbo Mozambican prawns which are wild-caught and so much healthier and tastier than any farmed prawns/shrimps. It's winter here, so my husband wanted "sticky rice" as well, and I made a large and filling salad as well. I coloured the rice with turmeric because it looks nice! Thanks for the recipe!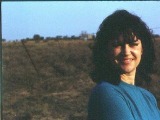 I used rice flour and club soda and added a dash of salt. It was wonderfully light and crispy when cooked in very hot (400 degree) oil. One word of warning: If you use club soda use a larger bowl because as you mix the flour and club soda the batter foams way up (in almost comic book fashion). The rice flour makes a silkier batter as it is finer than regular flour. Thank you very much for this great recipe.

This was just OK for me. It didnt really have the crispiness and lightness of the tempura's ive had before but it was alright.