teresas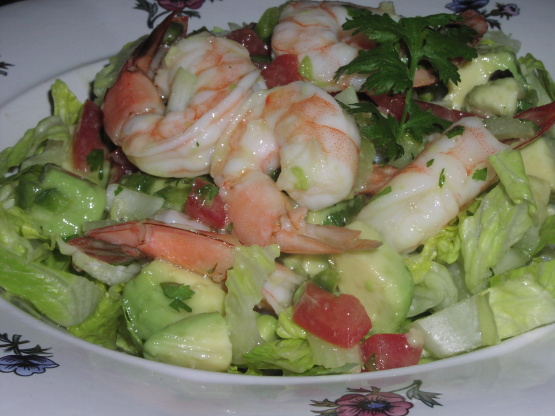 A nice light salad with a lime vinaigrette - sounds good!
Combine and mix shrimp, tomatoes, avocados, green chilies, celery and coriander leaves.
Quickly mix oil, sugar, salt and lime juice and pour over shrimp mixture (do this quickly so avocados will not darken). Toss together and chill. Serve on a bed of lettuce.