Sherry Halt's Green Beans
Bobtail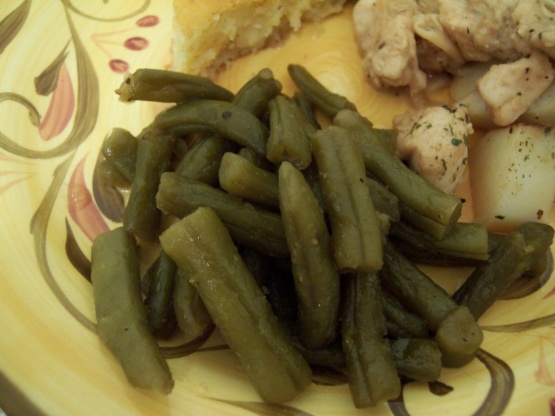 I recently went on an Advance Leadership training course. One night, we were invited to the Halt's ranch. Sherry Halt served these fabulous beans with the meal. She graciously gave us the recipe. I am sharing with you. Thanks to Sherry!!

Once again, I reduced the recipe to 1/3 of the original. These beans are delicious and sweet. I will prepare these often. I wondered if the Worchestershire sauce flavor would be strong but it was just a nice snip of flavor with the sweetness of the brown sugar. Very good, Prepared for PAC 2008 Thanks Chef Alice Robertson Clark.
In small sauce pan over medium heat, melt butter and sugar.
Stir in the remaining ingredients.
Place green beans in pan and pour sugar mixture over green beans.
Heat beans and mixture over low heat.
*I put mine in a crock pot to take to a family gathering.