Nif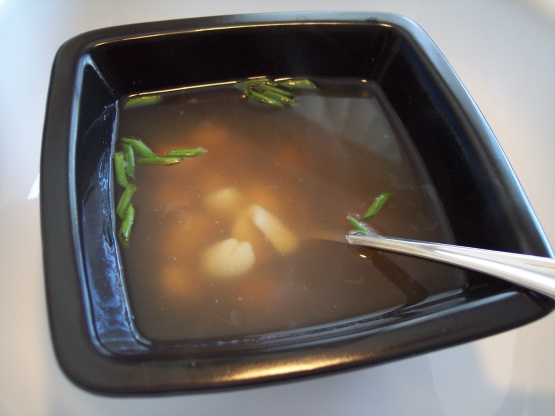 This is based on a recipe from Bon Appetit's May 1984 issue, from a menu titled: Hearty Dinner from Portugal" in the Cooking for Two Elegant and Easy section. Be sure to get that broth boiling before you ladle it over those thinly sliced raw scallops! :) I haven't yet tried this.
In small saucepan bring broths, clam juice and Port to boil.
Season with pepper.
Divide scallops between 2 bowls.
Ladle over the very heated broth.
Garnish with the green onions or chives and serve.