Savory Wine Marinade for Chicken
ImPat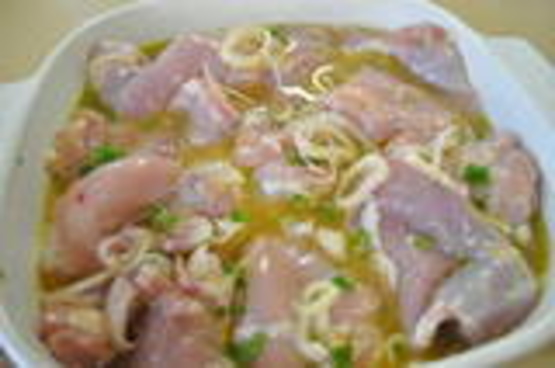 This is one of my go to marinades for barbecued chicken. Its from Better Homes and Gardens all-time favorite barbecue recipes cookbook. This will marinate 4 to 8 pieces of chicken, about 3 pounds. Submitted to www.recipezaar.com on Feb. 18, 2010.
Thinly slice the onion and separate into rings.
In a non-reactive bowl combine olive oil, wine, lemon juice, parsley, salt and hot sauce, add onion.
Place chicken pieces in a 1 gallon zip lock bag, pour marinade mixture over chicken, close bag and refrigerate for at least 4 hours or overnight, turning bag occasionally.