Geema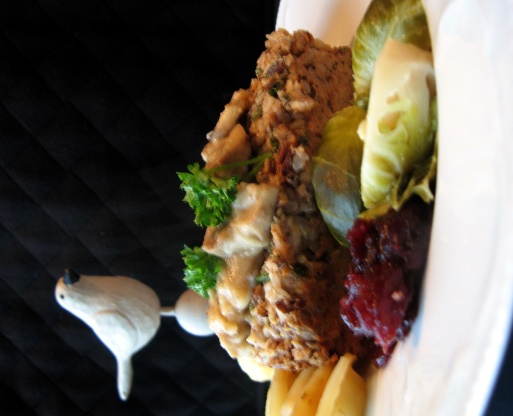 Think meatloaf without the meat and your spot on for a description of this recipe. Very heart healthy (the fat is mailny from the nuts and it's the good kind) and tasty.
Combine all ingredients, mixing well.
Pour into a well-greased 8x4 loaf pan and bake for 1 hour in 350 degree oven.
Turn onto a platter and garnish with parsley.
Serve with mushroom sauce or other favorite gravy.