Sauteed Yellow Corn and Pecans
sheepdoc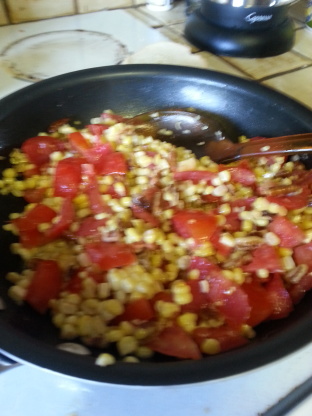 From the back package of a bag of Pictsweet brand frozen corn kernels. I enjoy finding recipes serendipitously! In summertime, try this using fresh corn! I'd also be inclined to add a few slices of red onion if the mood struck me.
Bring water to boil in pot, reduce heat and steam corn on stovetop for approximately 5 minutes or until corn kernels are no longer frozen.
Melt the butter in a skillet over medium-high heat and add pecans. Saute the pecans, stirring constantly until lightly browned.
Add the steamed corn, tomatoes, salt and pepper.
Heat through until very hot.