twissis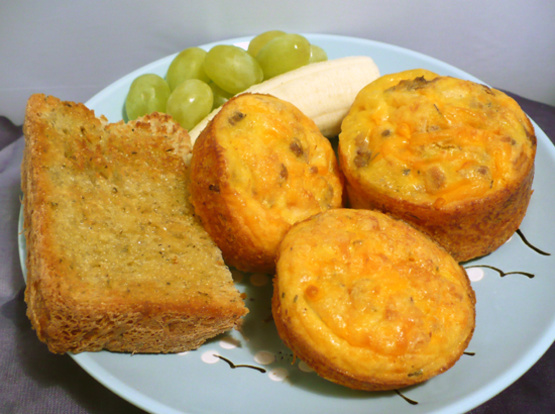 From Gooseberry Patch Come On Over.

This recipe is incredibly easy and delicious! I saute my onions so they aren't crunchy (most people's reasoning for not liking onions) and I boil my sausage so as not to have any burned spots. Perfect for any kind of potluck!
In a large nonstick skillet, brown sausage with onion; drain.
In a large mixing bowl, combine the sausage mixture with the remaining ingredients; mix well.
Spoon into greased muffin cups, filling 2/3 full.
Bake in a 350° oven for about 25 minutes or until a knife comes out clean.