KellyMae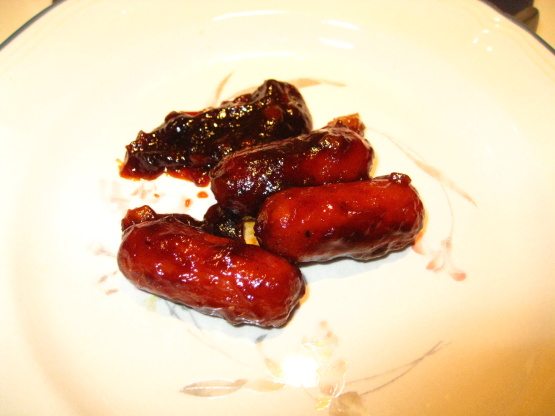 These are always a hit! You can either do these in a saucepan, in the microwave, or for parties in the crockpot! You want them to sort of bathe in the tangy sauce. Perfect for a brunch or Super Bowl Party! Enjoy!
Brown little smokies in a large saute pan.
Combine bbq sauce and marmalade in a bowl. Pour over sausages.
Saute about 5 minutes until heated through.
Can transfer mixture to crock pot if want to keep warm for extended period of time.
**Variation: combine all ingredients in crock pot and wait til sausages plump up (should take about 3 hours on low).