Sara's Apple & Ricotta Pizza
Sara 76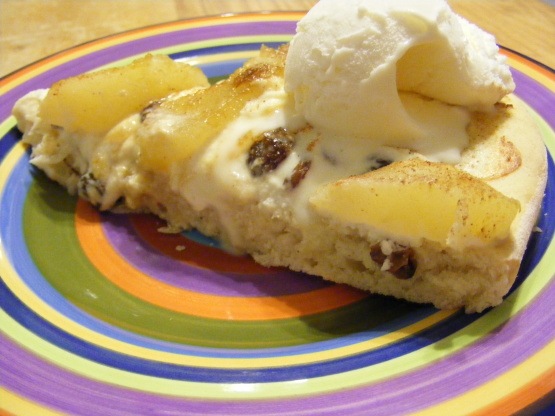 This is a yummy, simple dessert, that looks really impressive on the dinner table! Serve it hot, with vanilla ice cream.
In a bowl, combine 2 cups flour, yeast, sugar and salt. Add water and oil, and beat until smooth. Add enough remaining flour to form a soft dough. Turn onto a floured surface and knead until you have a smooth dough. Cover and let stand for 10 minutes.
Press the dough into a deep pizza pan. Prick with a fork and bake at 200C for 10 minutes.
Spread apple sauce over base.
Beat ricotta cheese, and stir in sultanas. Spread this mixture over the sauce.
Arrange apples over the cheese mixture, and sprinkle with brown sugar and cinnamon.
Bake at 180C for 20 minutes.