Prep 15 mins
Cook 10 mins
The recipe was adapted from a recipe that I found in Best of the Best from Alaska Cookbook. These are really good and can be served with tartar sauce on the side or on a whole wheat bun.
Directions
Drain the salmon, reserving the liquid.
Flake salmon and remove any skin or bones.
Combine the salmon, egg substitute, onion, peppers, lemon peel, oat bran, lemon juice and seasonings.
Mix well and add milk with enough resered liquid to make moist patties that hold together well.
Form into 4 to 5 patties and pan-fry in a lightly oiled skillet for about 5 minutes or until lightly browned; turning halway through the cooking time.
These can be served on whole-wheat hamburger buns with your choice of toppings.
Reviews
Most Helpful
These were great! I made substituting the oat bran for oatmeal. I fine chopped them in the blender before adding them to the mix. Worked well. Loved these burgers and will have again. I like the fact they are fairly healthy and they really taste great! Thanks for this recipe Paula!
We loved this for a couple of reasons. This year (2008) is going to be an inflationary year, what with oil at over $100 per barrel (!) and this is an economical recipe. Also, it's delicious!! In a sense fish cakes are fish cakes, but Paula's recipe makes the most of canned salmon and is healthy as well. I did not sub anything except didn't use skim milk but 2% milk, and real eggs. We felt these were best with a glob of good real-tomato ketchup. This recipe is healthy and low-fat and highly recommended. The quantities given are perfect, and I had no need to add liquid from the cans. Thanks, Paula, for a recipe I'l use again and again. PS, 2 days later: Husband said, "Not true, I did NOT need ketchup at all!! I loved the burgers just as they were!" He used the leftover burger as a sandwich filling the day after I'd made them. Just so you know, Paula, LOL!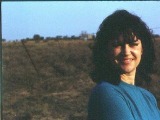 Yumm! We really liked these. We didn't have rosemary, but used thyme and sage and lemon pepper instead. The flavor was yummy, however they didn't stick together very well. I'm not sure what I did wrong - they almost seemed too moist, so fried a couple of patties and then added more oat brand to the next batch - nothing seemed to work. No worries though, it was more of a crumbled salmon patty, and it was still excellent on buns with mayo. Will make again and will keep experimenting to find the perfect combination that will stick together :).