gailanng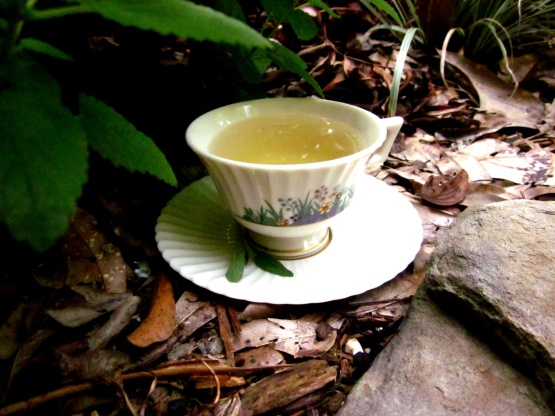 This description is from Back to Eden, a book written early this century. I do not mean to offend anybody, just quoting what the book says. "It has been said American people would do well if they would use sage instead of tea and coffee. The Chinese make fun of the American people because they buy the expensive tea for their drink and pay a big price for it, while the Chinese buy sage from America for a small price and drink that for their tea, which is a most wonderful remedy. The Chinese know that the sage tea will keep them well, while the tea that we buy from the Chinese makes us sick, is a cause of great nervousness and one of the causes of insanity. Sage tea is very soothing to the nerves, good for stomach troubles, gas, makes an excellent gargle for the throat, will expel worms, stop bleeding of wounds, good for liver and kidney troubles, a good wash for wounds, good hair tonic, fever reducer, and good for circulation. This tea should not be boiled, just steeped." Information came from Back To Eden by Jethro Kloss.

i tried this recipe because i have lots and lots of sage. it was absolutely delicious! not sure what the health benefits are of sage tea, but i have enjoyed drinking a bit with honey and lemon. for the record, science has proven countless times the health benefits of drinking black, green or white tea (it all comes from the same plant, just is harvested at different times.) science prevails again!
Bring water to a boil. Remove from heat and put sage in the water. Let steep for about 3-5 minutes.
Strain, pour in cup, add lemon and honey, if desired, and drink. You may drink this hot or cold. Enjoy!