Sage & Mint Tea (For Sore Throats and More...)
PanNan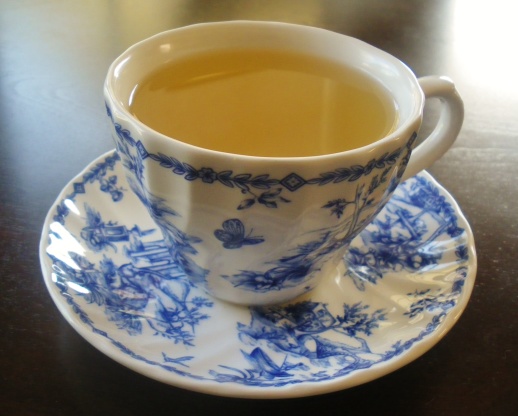 I have been reading about the medicinal qualities of sage, specifically for sore throats that are plaguing my family right now. I came across this recipe on ehow.com, as well as a few other sites with virtually the same ingredients and method. I really enjoyed the flavour of this tea, it didn't feel like taking your medicine at all. I saved the leftovers and enjoyed it as cold iced tea today. Not sure it has the same medicinal benefits cold, but it sure tasted great. You can also use this warm as a gargle. As with all herbal remedies, you need to do your own homework. I know that you should avoid sage if you are pregnant or nursing, (since sage is used to help dry up milk production after weaning babies). Hopefully you've got some fresh sage and mint growing so that you can try this without having to spend a lot at the grocery store.

I didn't have a sore throat, but we love herbal tea on cold afternoons and this sounded good. It was! I had to buy mint and sage this time of year, but going to try making this iced during the summer when we have fresh in the garden. I would cut the amount of lemon juice in half next time (personal taste). I subbed agave nectar for the honey. Made for Best of 2012 tag game.
While you boil your water, add the first 4 ingredients to a ceramic or glass bowl, a large pyrex measuring cup works perfectly.
Let the water come off the boil for a minute before pouring it over top.
Cover with a tea towel for 20-30 minutes.
Strain & enjoy!
Recommendations are to enjoy 1 - 2 cups per day.