Ruth's White Bean and Ham Soup
Very close to my mom's ham and bean soup. *Update 2/5/08* My mom called and said she never used a bay leaf in her soup so if I'm going to keep her name on this recipe I need to remove the bay leaf :-) -- I always listen to my mom (well at least now!)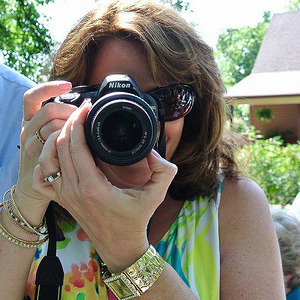 Excellent soup! Everyone asked me to make it again. I only made a few minor changes. Instead of dicing the carrots, I ran them through my salad shooter using the wavy cut blade. Then I sauteed them and the onion in a little bit of olive oil. Afterward, I placed all the ingredients in my crock-pot and placed it in the refrigerator overnight. On Sunday morning, I set the crock-pot on low, so we came home to a lovely lunch of hot soup and Recipe #79800. This was a tasty way to use up the leftover ham from New Year's, but I'm sure it will be just as good when I use a ham steak in it. We all liked how the broth was nice and thick because of the mashed beans. Next time I'll probably add one more can of beans just to stretch the soup a bit more. Thanks for posting, Melissa! UPDATE: if you are in a hurry, canned carrots work beautifully too!
Mash one can of beans and set aside.
In a large saucepan, saute the carrots and onions in butter.
Stir in the water, ham, seasonings and whole and mashed beans and cook over medium heat until heated through.