Hey Jude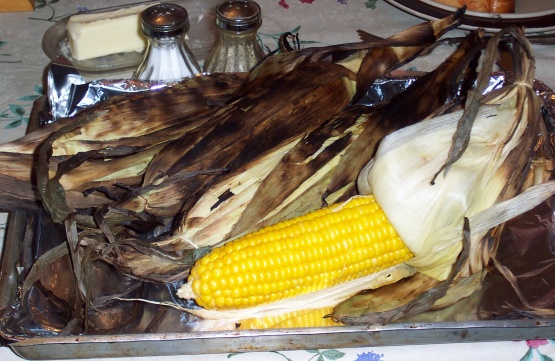 You can't beat sweet grilled corn. Grilling gives some of the kernals a nutty flavor that is just great!
6

ears sweet corn
salt and pepper
Heat grill to medium hot.
Pull husks back from corn cob, keeping them attached.
Remove as much of the stringy silk as possible and replace the husks, covering the kernals again.
Use kitchen twine to secure the husks at the top of the cobs.
Place tied corn cobs in a bucket of cold water to soak for 1 hour.
Remove corn from the bucket and place on the grill.
Cook for about 15 minutes, turning every 5 minutes, until the corn has steamed and the husks are quite charred.
Take corn off of the grill, discard the husks and serve piping hot with butter, salt and pepper.