Prep 10 mins
Cook 30 mins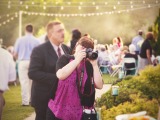 This recipe comes from a friend of mine. I had never thought of putting Rotel into corn before, but it is SO good! Thanks Abbey!
Directions
Preheat oven to 350 degrees.
Place all ingredients in a medium casserole dish.
Put in oven for 10 minutes; remove and stir ingredients until well mixed.
Place back in oven and bake for 20-25 minutes.
Most Helpful
Excellent! My 11 year old daughter, who is becoming interested in cooking, asked if I had an easy recipe she could make. She made it with 1/2 can of the Rotel as we were both a little worried it would be too spicy for her. Turned out wonderful. Next time we will make it with the full can of Rotel as with the 1/2 can there was no real "heat" to speak of. Great recipe, thanks for sharing. Will be in our normal rotation!
Wife made this for a work 'pot luck', yum, very good and surely a winner! I liked it warm and bet it's better cold on Fritos scoops.
A good recipe. I made it as directed but still felt it was missing something. I added 2 cloves of pressed garlic. Everyone enjoyed it. I will definitely make it again!