Roasted Red Pepper Hummus
Sageca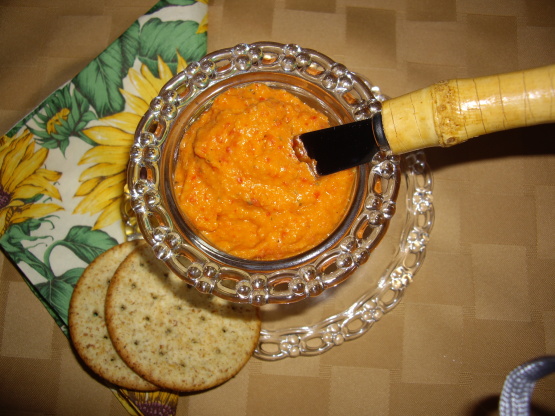 Serve this as a dip or as a spread. It is low fat and very healthy. Serve with crackers, small pitas or vegetables. I do not have tahini in mine but feel free to add some or 1 Tablespoon low fat peanut butter.

This is a great recipe! We ate it at work and loved it! I think I'll substitute Greek yogurt for the sour cream next time to see if I like it that way. I used lite sour cream this time and no one even knew! Thanks for helping me stick to my diet with a recipe for my "keeper file".
Add chick peas to processor and puree.
Add roasted pepper and remaining ingredients.
Puree until smooth.
Refrigerate.
Serve with cracker,small pitas, vegetables.