Roasted Red Pepper Hummus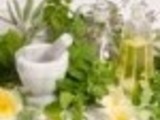 Serve this as a dip or as a spread. It is low fat and very healthy. Serve with crackers, small pitas or vegetables. I do not have tahini in mine but feel free to add some or 1 Tablespoon low fat peanut butter.
Directions
Add chick peas to processor and puree.
Add roasted pepper and remaining ingredients.
Puree until smooth.
Refrigerate.
Serve with cracker,small pitas, vegetables.
Reviews
Most Helpful
This is a great recipe! We ate it at work and loved it! I think I'll substitute Greek yogurt for the sour cream next time to see if I like it that way. I used lite sour cream this time and no one even knew! Thanks for helping me stick to my diet with a recipe for my "keeper file".
This is very good! I made it with jarred roasted red peppers and the resulting dip has a bit of a zip that is a bit much heat for us. Not the recipe's fault, it is a great dip, especially in light of the healthiness of it. = ) Served it with some pita chips and fresh veggies. Thanks! ZWT 4 Holiday Challenge
I enjoyed this a lot!!!! I roasted one red bell over my burner on stove top, and chopped that. Soooo good with pita chips! Made for ZWT4.