Derf2440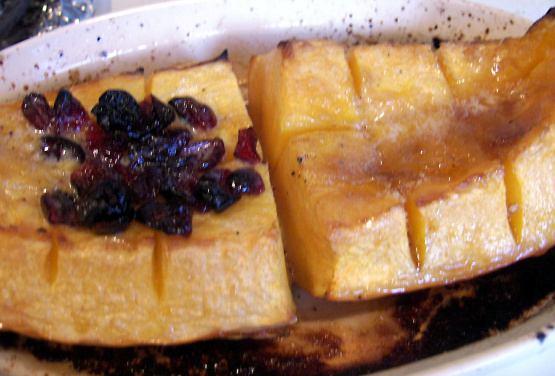 I sometimes pair this with Roasted Herb Chicken.

Top Review by PanNan
I've never had butternut squash before and decided to choose a simple recipe for my first taste. After 30 minutes I added butter and let it melt, then I sprinkled on a little nutmeg, and some brown sugar. It carmelized so beautifully, was perfectly cooked, and tasted delicious.
Wash, halve and seed the squash.
Bake the squash halves at about 200 degrees centigrade.
I normally overbake them (blisters appearing) as it caramelise it a little.
Roast for about 20- 30 mins.
When the squash is done, put as much margarine or butter you would like and enjoy!