Roasted Beets With Apples
katii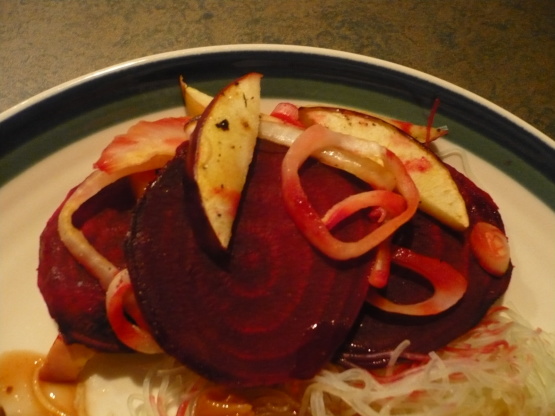 Naturally sweet beets and apples are accented with a light touch of honey in this wonderful dish.
In a bowl, whisk together honey, mustard (if using), lemon juice, salt, and pepper. Set aside.
Toss beets, apple, and onion with honey mixture.
Place beets in a casserole dish and bake in a preheated 375* oven for 15 minutes.
Add onion and bake for an additional 20 minutes.
Add apple and bake for 10-15 minutes longer (depending on how soft they are).
Enjoy!