Roast Fingerling Potatoes
CandyTX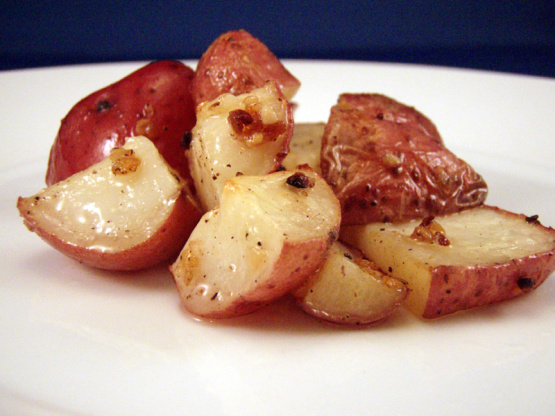 Last fall I bought some fingerling potatoes at the local Farmers Market. Then I had to find a way to cook them. Searched on the web and blended a few ideas and came up with this. Also works well if you take regular baking potatoes and dice them up into about 1 1/2 in pieces and substitute for the fingerlings.
Preheat oven to 425 degrees.
Place potatoes in a bowl and drizzle with olive oil. Sprinkle with salt and pepper and rosemary leaves.
Toss well to coat.
Place on a baking sheet in the oven for 30 minutes.