Roast Chicken Chinese-Style
Prep 10 mins
Cook 3 hrs 30 mins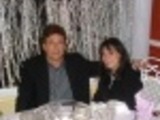 This couldn't be easier, yet it tastes like it took a lot of trouble. The cooking time includes marinating and roasting.
Directions
In a large glass bowl, combine hoisin sauce, soy sauce, sugar, sherry, ginger, and mustard, mixing well. Add chicken, turn to coat, and marinate for at least 2 hours, turning often and allowing mixture to pour inside of chicken.
After marinating, reserve marinade and place chicken in a roasting pan in a preheated 350 degree oven for 1-1/2 hours, until cooked. Remove from oven, and cut into serving pieces.
Heat reserved marinate in a saucepan, and pour over chicken pieces. Garnish with chopped scallions.
Most Helpful
Very good chicken recipe! For the hoisin sauce I made Recipe #425938 #425938. I marinated my bird for a full day before roasting it. It came out beautifully, the flavors are great without being overpowering. Love this recipe! Made for ZWT6: No-Nonsense Nibblers.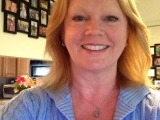 Great recipe. A keeper for sure. Using a flavor injector, I injected some of the marinade into the breast and thigh meat. Poured the rest of the marinade into a one gallan resealable plastic bag and marinated for four hours. Next time I will tent the bird with foil for the first hour of cooking. The sugars in the marinade carmelized and burned before the chicken was cooked through. But it still came out great. Crispy skin and moist tender meat. And all so flavorful!
Awesome! I think it's the first time I followed a recipe exact. We used a 4lb chicken and put it on a rack in roaster with water to cover bottom then we cooked 1/2 uncovered and 1 hour covered. Poured the drippings in with reserved marinade and heated through. My husband has requested this for our anniv in June.