Roast Beef Sandwich With Green Chilies and Cheese
Bergy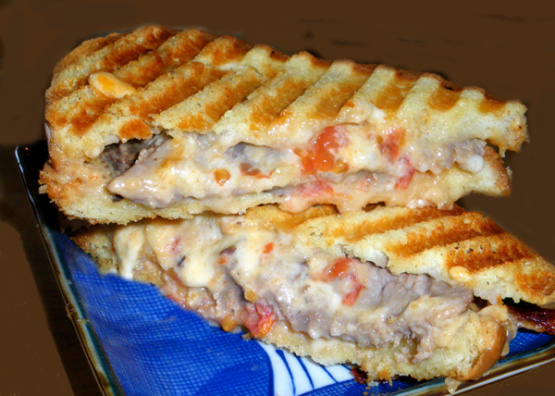 This is my original sandwich, and is still my favorite. It features sliced sour dough bread, sliced roast beef, whole Ortega chilies, med cheddar and pepper jack, and you must use very juicy ripe tomatoes.
Lightly toast sourdough in toaster. (This will keep the sandwich crisp).
Lay the two slices of sourdough on a bread board, side by side.
On one side, place cheddar cheese, Ortega chilies and roast beef.
On other side, place Jack cheese, and tomato slices.
Both sides are loaded from the bread up.
Close Sandwich and cook in 1T butter on each side. Cook very slowly, so all fillings are warm and cheese is melted.