Rigatoni Campagnolo Like Carrabba's
Prep 20 mins
Cook 15 mins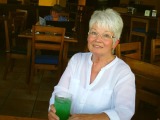 Super good, tho I've never been to Carrabba's so I can't compare. The ingredient list says Caprino cheese but any goat cheese will do. The software wouldn't let me add that.
Directions
Remove sausage from casing and break into chunks.
Cook sausage in olive oil over a medium heat until browned slightly.
Add onion and red bell pepper(julienned).
saute until softened.
Add garlic and cook for one minute.
Add wine and allow to simmer for 3 minutes.
Add tomatoes and crushed red pepper, season with salt and pepper.
Bring to a boil over high head, stirring constantly.
Reduce heat to medium low and simmer until thickened.
Stir in pasta, Ramano, and basil and simmer for 3 minutes.
Portion onto plates and top with the crumbled goat cheese.
Reviews
Most Helpful
Yummmmmmmmmmmmmmmmmmmmmm.....I have never had a red sauce that incorporated goat cheese and found the addition of it to be devine! This dish was heavenly and will be in my regular rotation from now on!

I am giving this 5 stars because I really did like the dish but not when I added the goat cheese. I guess I found out that I am not a fan of it. But I really did like the dish before that last step. I will definitely make this again minus the goat cheese. Thanks for a great recipe! I made this for PAC 2011.