Bergy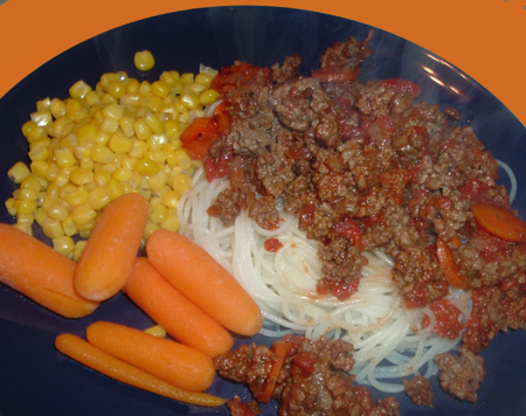 ------Entered for RSC#9 Try it,you like it. ------ If you like things on the spicy side, you might want to kick this up.

This was ok. I followed the recipe as is except for a couple shortcuts - I used frozen chopped onions and a can of diced tomatoes instead of what was called for. It was really easy and a one-dish meal to boot so I may make it again, possibly changing the spices a little or adding more of them.
Dice onion.
Peel and slice carrot thin.
In a large saucepan, add olive oil.
Over med heat cook onions and carrots till tender.
Add ground beef and cinnamon, cook about 5 Minutes.
Add juice from whole tomatoes and dice tomatoes, add and stir.
Add salt, pepper and beef stock,sugar,oregano stir.
Simmer for about 30 minutes.
Cook rice noodles according to package directions about 2-3 minutes.
Pour beef and tomato mixture over noodles.
ENJOY.