katew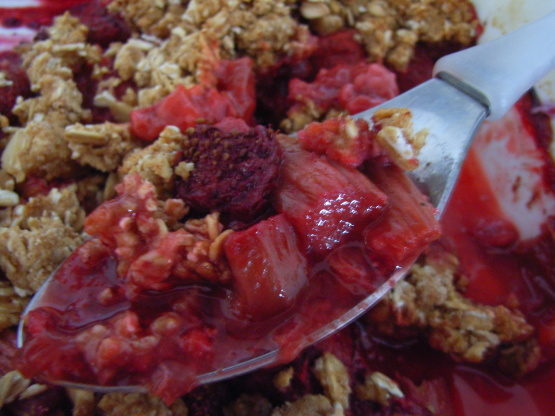 I got this recipe from the back of a pack of clarified butter. It is very easy to make and tastes oh so good! =)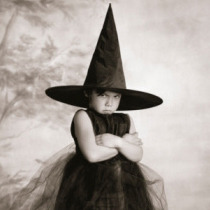 I'm sure I've said it before with other recipes, but THIS is the best Rhubarb Crumble ever. I believe 25 stars is more appropriate. ;) I've never had cinnamon with my rhubarb, but will from now on. I didn't have vanilla sugar, so I sprinkled the rhubarb with a tsp of vanilla before adding the topping. Ohhhhh Myyyyy. I was in crumble heaven. This has the perfect balance of sweet and tart....maybe just a little more tart, which is perfect in my book. Thanks so much Loula, for a delightful treat. Honoured to make this as a "Thank You" for voting for Lawrencetown, Nova Scotia in the 2010 Kraft Hockeyville Competition. For those that might not have a scale, I measured each ingredient after weighing. These measurements are approximate: 100gr total butter = 1/2 cup 160gr flour = 1 cup 100gr brown sugar = 1/2 cup 600gr rhubarb = 5 cups 30gr vanilla sugar = 2 tbsp
Knead butter, clarified butter, flour, brown sugar and cinnamon into a dough.
Wrap in cling film and chill for 15 minutes.
Wash and clean rhubarb and cut into fingerthick pieces. Toss with vanilla sugar and fill into a pie dish (approx. 26cm in diameter).
Crumble the dough using your fingers and cover the rhubarb with it.
Sprinkle with cinnamon sugar to taste.
In the preheated oven bake at 200°C for 25-30 minutes on the lowest rack.