Restaurant's Corn Tortillas
Bergy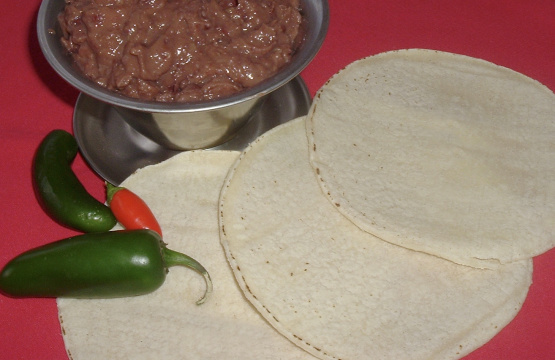 Some restaurants in Mexico make this version in their kitchens.

I forgot to rate this previously, but I have made them three times already and we all love them. The only addition was a little bit of salt. Who knew they were so easy to make? Thanks for sharing.
Mix all ingredients in a bowl and form a dough.
Take a handful of masa and make tortillas in your tortilla press.
Cook on a teflon protected skillet or grill on both sides.