GaylaJ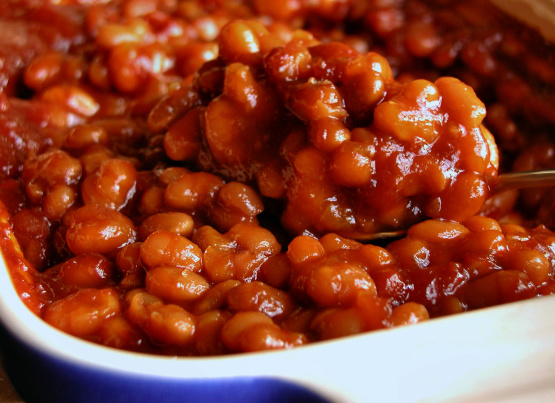 These beans are just what the name says - quick to prepare and easy to eat! Please note that the cook time can be only 10 minutes if you microwave these. Also they are vegetarian if you leave out the worcestershire sauce.

Made no changes and they were perfect! My DH loved them and he`s a bean expert!
In an oven or microwave proof bowl thoroughly stir all ingredients together until well mixed.
Bake in a 350 oven 40 minutes to an hour, stirring about halfway through cooking time.
Or cover with waxpaper and microwave approximately 10 minutes, stirring halfway through cooking time.