Quick BBQ Chicken Legs - Homemade BBQ Sauce
bamedeo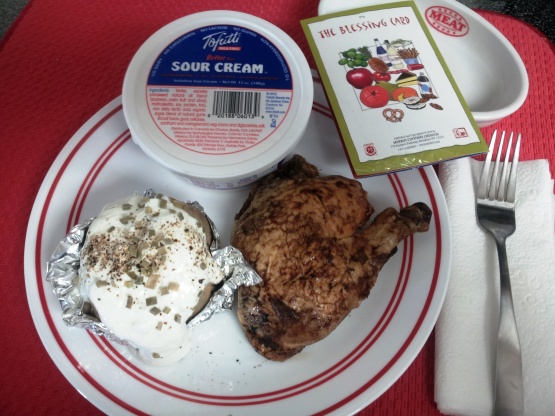 Kosher/Meat - Gluten Free - No HFCS - Fast Recipe for busy Moms - use organic ingredients, this is my daughter's favorite dish and always a big hit.
Wash chicken thoroughly and place in a large microwavable casserole dish.
Place molasses and warm water into a 2c microwave safe measuring cup or bowl and microwave for 30 seconds to allow molasses to mix easily.
Add ketchup and smoke flavor and mix thoroughly. If you like a kick add hot sauce.
Pour BBQ sauce mix over chicken evenly.
Place chicken with cover into microwave oven and set on high for 15 minutes.
Open casserole and re-arrange chicken, nuke for another 15-20 minutes making sure chicken is cooked to the bone upon removal - times may vary depending on wattage of oven.
Remove casserole dish, uncover and broil in oven for 5 minutes to brown skin. Watch carefully not to overcook.
Suggest serving with parve baked potato/sour cream recipe.