Quick and Easy Vegetarian Gravy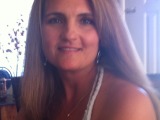 My daughter loves gravy! She seemed to be asking for it when my recipes didn't include gravy. So,I came up with this good, easy, low fat, low cholesterol vegetarian gravy.
Directions
In saucepan whisk ingredients together and simmer low about 5 minutes.
Makes about 3 1/2 cups.