teresas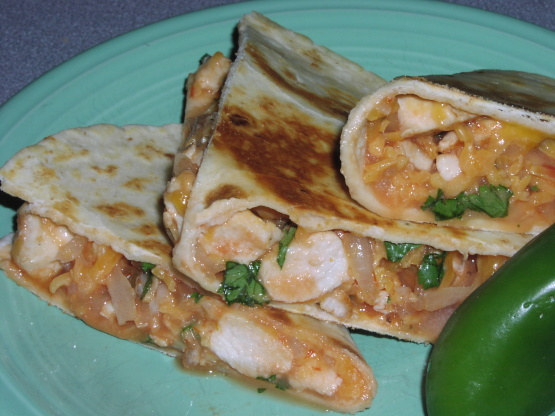 Many ways to make quesadillas!

We used chopped chicken thighs, sliced mushrooms, feta cheese, and homemade alfredo sauce. Served with sour cream. They were delicious. Thanks for posting.
Combine all ingredients except tortilla and oil in a bowl.
Spray skillet with cooking spray or lightly coat it with oil and heat to medium high.
Lightly brown one side of the tortilla and set to the side.
Re oil or spray pan and place un toasted tortilla in the pan and top with cheese, meat, and veggie mixture then place toasted tortilla on top.
Continue cooking until cheese is melted and warmed.
Slice into wedges and serve.