Pumpkin Cream Cheese Spread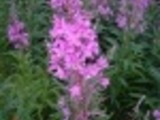 I can't remember where I found this recipe. It is good on anything! I like it on home made molasses cookies. Prep time includes the minimum chill time.
Directions
Beat all ingredients in a medium mixing bowl with an electric mixer on medium speed until smooth.
Cover and chill for at least 1 hour or up to 24 hours.
Makes 24 (1) Tablespoon servings.
Most Helpful
Served this on Thanksgiving with cranberry nut bread. It was a huge hit! Very good!

Thanks for posting! I am anxious to try this. A few weeks back, I made a similar spread with a purchased seasoning mix, and it was great spread on pumpkin or zucchini bread, and I was hoping to find something similar to make from scratch!