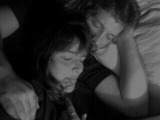 Kids love these and they're a great treat for dieters as well! This is an easy recipe using the leftover pickle juice from the jar that you would normally discard. Now what do you do with those annoying pickles floating around in your pickle juice? Get a few wooden skewers and make Kool-Aid Pickles of course!
Directions
Place 5 oz of juice (mixed with a small amount of sugar if desired) into six popsicle molds or you can use small dixie cups, or an ice cube tray with popsicle sticks.
Freeze until firm. Enjoy!
Most Helpful
My goofy litte sister says she loves you.. She is a pickle junkie!

Thank you for posting this...My sister and I used to go get these after school at a store called Mary's that was down the street. She froze the pickle juice in dixie cups and sold them for 10 cents. My children love these, minus the sugar.
This was an interesting way to use up the pickle juice left in the jar after all of the pickles have been eaten. I used Vlasic dill pickle juice, no sugar. I'm a huge fan of dill pickles, and they did make me pucker - but I couldn't finish the pop. Made for Photo Tag, 1/13/09.