Nimz1466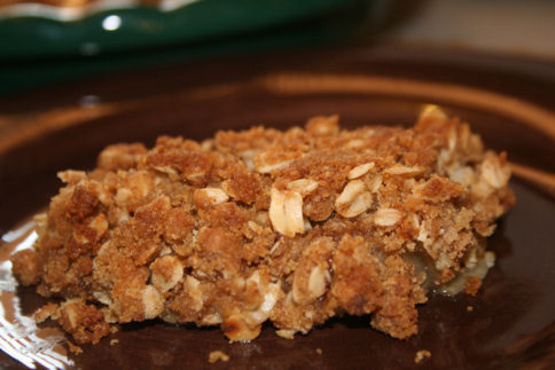 It's homemade apple crisp -- sweet, tasty, warm for chilly fall or winter evenings -- how can you not like it? Not too much butter or sugar, either, so it's a decent dessert for kids.
Peel and slice apples.
Grease a deep baking pan.
Lay the apples in the pan.
In a separate bowl, combine the remaining ingredients.
Stir thoroughly.
Spread mixture over apples.
Bake at 375° for 30 minutes.
Enjoy!