Portabella Pizza (Raw Foods)
Prose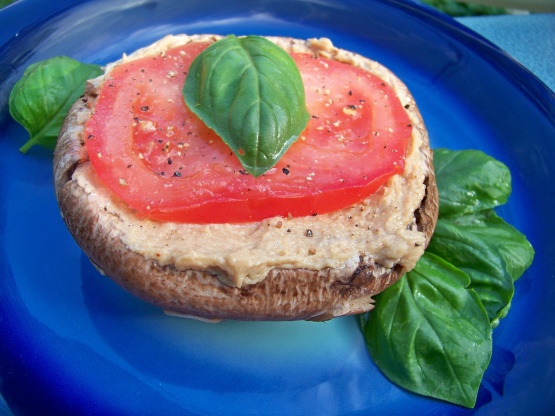 This recipe is slightly modified from a free "magazine" I picked up at Whole Foods called "Extraordinary Health" (it actually ended up being mostly ads for expensive supplements, but there were some good recipes). This recipe was one of my favorite things I tried on my five-day raw foods experiment. I will probably make it again when I'm not making an effort to eat raw.
Hello I am Roza and I have read and article about raw food and it helped me so thought of sharing do read its interesting, if you want more information https://bestwaysto.net/boost-health-and-immune-system-with-raw-foods-how-to/
Clean and stem the mushrooms and turn them upside down. Pour the juice of one lemon over them.
Make tahini dressing by mixing the tahini, juice of 1/2 lemon, garlic, cayenne, and Braggs. Add warm water as needed to make a creamy consistency. Spread over the mushrooms.
Top with tomato slices and fresh basil leaves (if desired). I like to cut each mushroom into four "pizza slices.".