Derf2440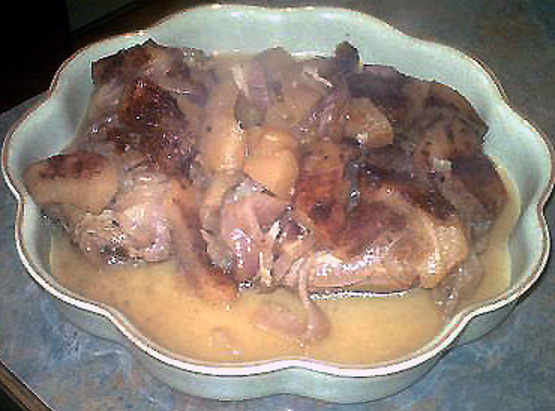 My mums well used recipe.

Delicious! This is a german recipe. The cayenne pepper is an addition. It is very good with no changes. My hubby's favorite meat and now he can't eat. Such a shame and it is such a good recipe!Use firm apples. Do not use delicious apples or a soft apple.The apples will be mushy. The pork has been very tender but I seal it with tin foil when baking.
Preheat oven to 180 C (350 F).
Place pork chops in single layer in large baking dish.
Saute onions and place on top of chops.
Place apple on top.
Drizzle with honey and lemon juice.
Sprinkle cayenne, allspice, cinnamon and salt on top.
Pour water around the edges.
Cook covered for 1 hour or until chops are cooked through.