teresas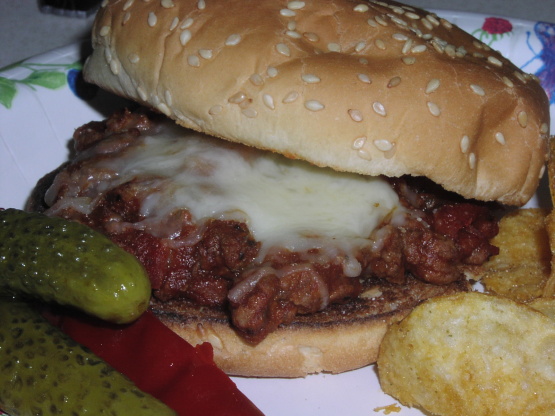 I've had and used this recipe since junior high Home Economics. It's one of my favorites, and always ready in less than 30 minutes for a quick week night meal that everyone will enjoy! This is also great with Italian Style Ground Turkey, or sausage.
Brown meat and onions; drain. Add pizza sauce, salt, oregano, thyme and garlic powder; simmer, uncovered, for 15 to 20 minutes.
Place bottom half of hamburger buns onto a baking sheet; spoon mixture on top of each bun.
Sprinkle with cheese, bake at 350 degrees until cheese is melted.
Makes 12 sandwiches.