" Pink Stuff " ( Cherry Pie Filling, Pineapple Dessert
Toni D.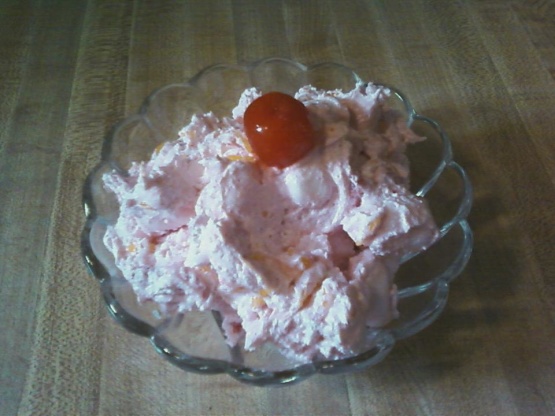 My husband and children would literally die without this for the holidays! And it is SO easy! My husband says it is a side dish. I say it is a dessert.

I too have a recipe we call "pink stuff"! I thought it was exclusive! My daughter and nephews name it that and now at holidays they want to make sure there will be "pink stuff". Mine has cherry juice mixed w/cream cheese, pineapple tidbits, frozen strawberries (drained), mini marshmallows, walnuts and cool whip. Maybe someone would like to try my version too!
Combine all ingredients and mix well.
Serve chilled. Your family and friends will go nuts.