Kim127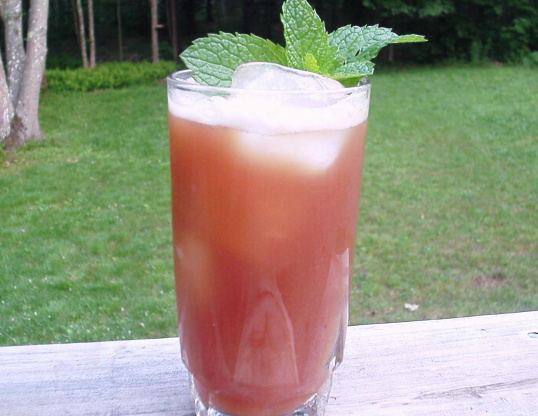 This is from a Taste of Nova Scotia. Sounds delicious! Posted for ZWT 2006

I had a bunch of mint that was about to go waste due to a menu change mid-week. My husband & I really enjoyed this iced tea, it was very simple to make & a pleasure to drink.
Put water, tea bags and mint in a large pot and bring to a boil.
Turn heat to low and simmer for 20 minutes.
Strain and dicard tea bags and mint. Reserve liquid.
Comine pineapple juice, sugar or honey, vanilla and reserved tea liquid.
Serve over ice.