Redsie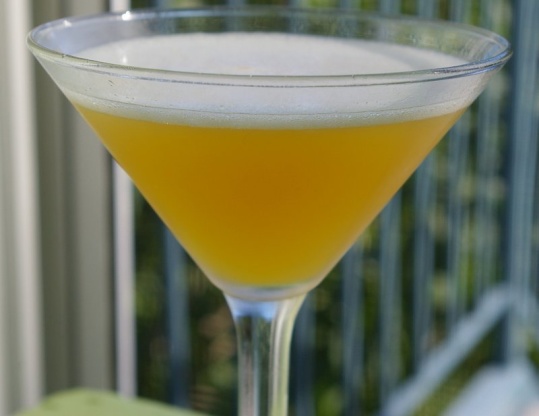 Taken on Food Network. It seems to be yummy and I'll probably try it soon :)

Nice and tropical, with a great citrus twist! This was my TGIF drinkie-poo, and I'm glad I saved it for Friday! Sorry, but I was out of turbinado sugar...Thanks for sharing a great cocktail, Boomette!
Chill a martini glass in the freezer. Fill a cocktail shaker with ice. Add the pineapple juice, vodka, orange liqueur, and lime juice. Cover and shake vigorously, until combined and chilled, about 30 seconds. (In general, by the time the shaker mists up the drink is ready.).
Scatter some turbinado sugar onto a small plate, wet the rim of the glass and dip into sugar. Strain the drink into the chilled glass. Skewer the pineapple and cherry and drop into the cocktail. Cheers.