Picnic Pasta Salad -- One Dish Meal

A terrific, portable, one-dish meal made from items you probably have in your pantry and fridge. Good for a packed lunch when you don't want sandwiches (just keep it chilled in the cooler), or good for a cold meal at home on a hot day. Best made the night before.
Directions
Mix all salad ingredients together in a large bowl.
Whisk dressing ingredients together until smooth and well-blended.
Toss salad ingredients with dressing until well-blended.
Let sit, refrigerated, at least 4-6 hours, preferably overnight.
Note: Additional vegetables can be added substituted if desired. Frozen broccoli florets or chopped cucumber are particularly good. But if you add a lot of extra veggies you might need an extra half batch of dressing.
Note: It is not necessary to thaw the frozen veggies if making it the night before.
Note: Fresh beans, snapped to size, can be used raw for a crisper texture or they can be blanched and cooled first.
Reviews
Most Helpful
DH, DD, DS & I loved this pasta salad! I used bow tie pasta and used a small bag of frozen mixed vegetables instead of green beans. Had small pieces of broccoli, cauliflower, corn, carrots. I used diced pepper jack cheese which gave it a little spice. The deli sold me a nice Black Forest Ham which I diced into nice chunky pieces. Is a pretty salad as well as very tasty. I will definately cook this wonderful recipe again. Thanks 3 K B's! Fixed for PAC.

This was a wonderful pasta salad that had many unique touches to set it apart from more typical pasta salads. I was pretty faithful to the recipe, using rotini pasta, 1 cup of ham, cheddar cheese, included the sweet onion, and using 4 hard-boiled eggs. These quantities worked out perfectly for our tastes. This salad made the perfect take-along lunch and packs nicely. I will definitely be making this again! Thanks for sharing.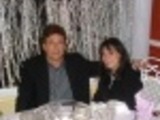 Left out the artichoke hearts since I wasnt a fan of them, but the rest of the salad was great! I used low fat mayo and cut back on the oil a bit and it turned out great. Will try again an throw in some more veggies, thanks for posting!