Bergy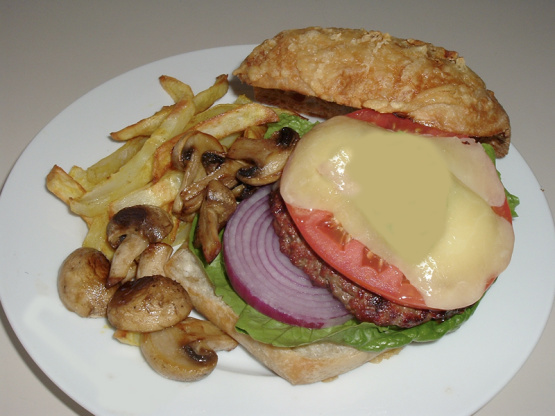 Yum, came from some internet site during one of my burger searchs, we topped ours with warmed tomato sauce.

Great recipe thanks! I also added some finely chopped jalapenos and some crumbled feta cheese to the mixture which went down really well. Can't find the cheese you mentioned in the UK but monterey jack for the topping did the job! Thanks again!
Mix together the beef, egg yolk, onion, oregano, basil, salt and pepper. Mix lightly, using your hands. Shape into 6 patties.
Grill to desired doneness. Top with cheese.
Serve in hamburger buns with your favorite toppings.