Boomette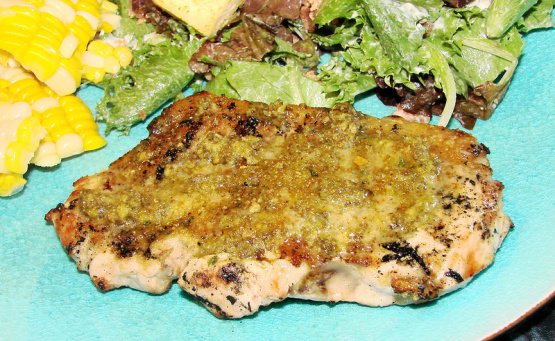 If unable to find prepared pesto. Stir together 2 T chopped fresh basil, 2 T grated Paremsan cheese, 1 clove garlic and 1 t olive oil.
Preheat grill.
When grill is heated, lightly spray with cooking spray. Place pork chops on bottom grill surface; close grill. Cook 3 minutes.
Tope each chop with 1/2 T pesto and sprinkle with bread crumbs; close grill. cook 2-3 minutes or until chops are no longer pink and meat thermometer reads 160. Place on serving plate; top each with 1/2 T remaining pesto.