Perfect Processor Pie Pastry
Boomette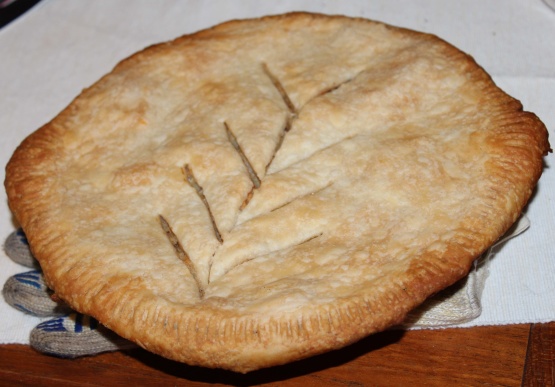 Flaky, foolproof crust made in the processor. So much eaier to produce your best pie pastry.
2 1⁄2 cups flour

1

teaspoon salt

8

tablespoons butter, cold cubed

8

tablespoons shortening, cold cubed

6

tablespoons ice water

2

teaspoons sugar (optional)
Place flour and salt in food processor. Pulse 2-3 seconds.
Add butter and shortening to flour.
Pulse until fat is reduced to tiny pieces.
With motor running, drizzle ice water through feed tube.
Process continuously until particles are moistened but NOT yet formed into a ball.
Remove dough from bowl and shape into a ball.
Divide in 2 flat disks.
Cover each with plastic wrap and place in refrigerator at least 30 minutes before rolling.
Makes 1 (9") double crust or 2 (9") single crust pies.
Tips:.
It is essential the butter, shortening and water be ice cold.
Use minimal amount of water and take care not to overprocess after adding it.
Best if you form the ball, not the machine.
Add sugar to the flour if you are making a sweet pie.
Can be made by hand using a pastry cutter.