Boomette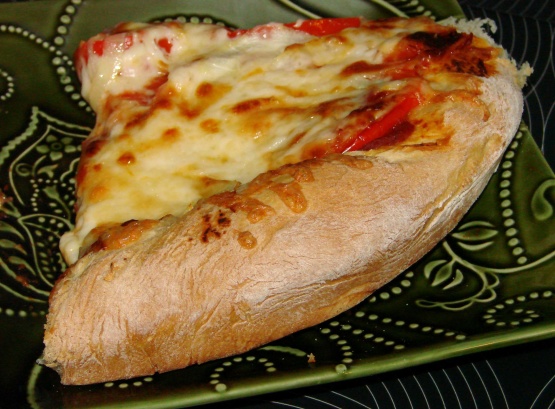 Easy dough to work with. Kids will love making their own mini pizza :)

This dough recipe looks yummy but I just wanted to point out that subbing the sugar with artificial sweetener will NOT work because it's scientifically impossible-- it's not like using Splenda in pudding, cake, etc. The yeast needs actual sugar molecules of some type to feed off of and if you don't want to use sugar, then honey, maple syrup, or molasses will work. Brown sugar works awesome in pizza crusts too, especially whole-wheat or partially whole-wheat. But artificial sweetener will not let the yeast ferment properly thus the dough won't rise.
In bread maker (My model is Black and Decker) measure first six ingredients in the order listed above into the baking pan.
Insert baking pan and close lid.
Select *dough* setting and push start button. There will be a 25 minute preheat delay before mixing begins.
The complete signal will sound when dough is done.
Using pot holders or oven mitts remove baking pan to a lightly floured surface. If necessary, knead in enough flour to make dough easy to handle.
Divide dough into thirds.
Roll out one piece of dough and place on pan, top with desired pizza toppings OR make into one large pizza.
Bake in oven preheated at 425°F or 218°C for 15-25 minutes (15 for a fluffier pizza).
*Note Dough take two hours in the bread machine.