Pizza Dough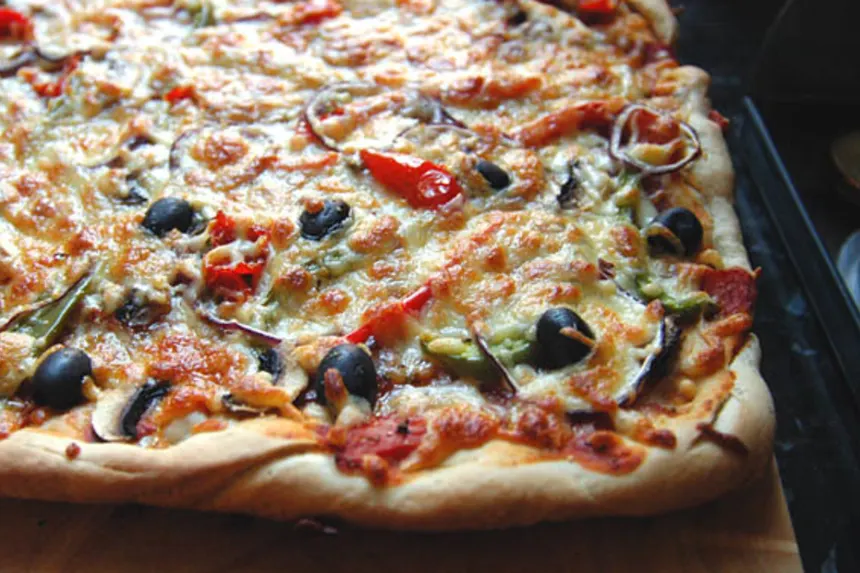 photo by -Sylvie-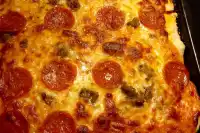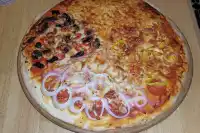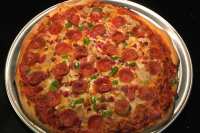 Ready In:

1hr 5mins

Ingredients:

7
directions
In large bowl, dissolve yeast and brown sugar in the water.
Let sit for 10 minutes.
Stir the salt, oil and italian seasoning into the yeast mixture.
Mix in 2 1/2 cups of the flour.
Turn dough out onto a clean, dry surface and knead in more flour until the dough is no longer sticky.
Place the dough into a well oiled bowl, and cover with a cloth.
Let the dough double in size.
Should take about 1/2 hour if in warm spot.
Punch down and let rest a minute.
Roll out, and prepare your favorite pizza.
I use a pizza stone sprinkled with a bit of corn meal.
Once I have the dough shaped I bake it plain for about 5-10 minutes, then pull out of oven and add toppings, just seems to work better every time.
Bake in preheated oven 425 degrees until the cheese and crust are golden brown, about 20 minutes.
Reviews
I'm sorry, I'm giving this one star because my dough won't rise. I'm sure it's going to be delish if it ever does, and if I make it differently in the future. Please read this, I googled it.... "Do not add salt directly to the dissolved yeast as salt will kill it. Instead dry-blend it in with the second cup of flour and then add both to the recipe. "

 

I made this simple dough today, exactly as the recipe stated. I didn't have any issues with the salt effecting the yeast. I always add sugar and salt at the same time in doughs and keep my jar of red star rapid rise yeast in the fridge between uses. I highly recommend using this recipe if you are looking for a crisp crust with a very soft and chewy interior. I shaped half of the dough into a pizza and took the remaining half and cut it into about 10 small pieces and tossed them in melted butter, garlic salt, garlic powder, and grated parmesan cheese. I put the coated pieces in a glass baking dish sprayed with a little canola oil and baked for about 15 minutes at 425 degrees. The garlic bread pieces were just as good as the pizza I made and will definitely make this combo again frequently. Super easy to throw together and the possibilities are endless! Thanks for sharing this recipe.

 

This made a very nice pizza dough. It was easy to prepare and it made two nice size pizzas. I really liked the seasonings in the dough. I followed the recipe exactly as written and we really liked it. I too, baked for about 5 minutes before adding my toppings and it worked like a charm. We had sausage, cream cheese, mushrooms, bacon and onions on our and it held it perfectly. Thank you for sharing this great recipe.

 
Tweaks
This was excellent and made two big pizzas. One we made on a cookie sheet with edges and the other we made in a standard pizza pan. I proofed the yeast with the water, sugar, yeast and waited for 10 minutes until it appeared foamy/frothy (proofed). I substituted garlic salt in place of salt. Added 3 T. of Italian Dressing, 1/4 cup parmesan cheeese and proceeded as instructed. I eliminated the use of Oil and just used the Italian Dressing in its place. We stuffed the edges of the crust using Mozzarella string cheese which we sliced in half and placed in the pizza in the cookie sheet with an edge. We did prebake both crusts and then proceeded as instructed. These pizzas turned out fabulous and the crust was fantastic! The stuffed crust was the favorite. Thanks for sharing, loved it, very easy and quick rise time. ;)