AMDmtmom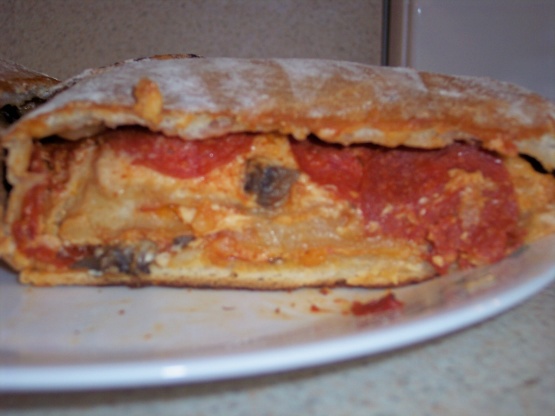 Great with soup or salad!

Fantastic! I made this for the first time today, and it was great. Instead of making 1 roll out of the bread dough, I made 2 smaller ones. I also only left it in the oven 30 minutes. Served with brocoli soup. Big hit.
Preheat oven to 375º F.
Lightly grease a baking sheet.
Roll frozen bread dough out into a rectangle.
Brush dough with beaten egg.
Arrange pepperoni, mozzarella cheese and parmesan cheese over the dough.
Sprinkle on the Italian seasoning.
Roll up dough like a jellyroll and pinch seam to seal; place, seam side down, on prepared baking sheet.
Bake for 40 minutes, or until golden.